National Mail Drop Shipment and Transportation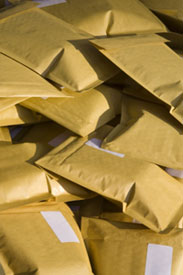 As a leading transportation and mail logistics company, National Parcel Logistics, Inc. (NPL) has been servicing the needs of mail houses and marketing companies throughout the country since 1997. We handle all types of standard mail. If you ship letters, flats, parcels, bound printed matter or periodicals we have a solution that can work for you. From expedited mail delivery to our time definite drop ship network, NPL expertly provides companies across the country with postal logistics services that help them remain competitive, increase market share, and boost profits.
With postage costs perpetually rising, it is increasingly more expensive to get your message to the public. NPL is dedicated to partnering with you to insure that our services reduce distribution costs without sacrificing delivery times, performance, and efficiency.
Contact NPL today to get your up-front estimate or to learn more about how we help B2C, mail houses, and marketing companies in cities across the nation with our mail and transportation logistics and expedited mail services.